What does "semi-permanent" mean?
Our Infinity Waterproof Eyeliner is powered by our patent-pending Semi-Permanent Micropigments™ that will stay put for over 24 hours and stays smudge-free and in place all day once it sets after 30 seconds or until you choose to remove it!
Is this safe for those who wear contact lenses?
Yes, we created this product for people with sensitive eyes in mind and it is safe for those who wear contacts. Our eyeliner is ophthalmologist and dermatologist tested and approved.
How can I remove Infinity Waterproof Eyeliner?
You can remove your Infinity Waterproof Eyeliner using the Bright Balance 3-in-1 Cleanser. Simply massage a small amount over eyes, face + neck to melt away waterproof makeup, oil and impurities - then rinse!
What if I have allergies or my eyes water a lot?
We created the Infinity Waterproof Eyeliner with the help of ophthalmologists to ensure it won't smear and smudge when eyes water, but to also ensure it is safe. If you give it a try and find that this product is not the right fit for you, we accept returns and exchanges within 60 days of purchase. You can learn more about our Return Policy HERE.


Is it safe to use on your waterline, lower eyelid, lower lash line?
Yes! The Infinity Waterproof Eyeliner was created specifically to be safe for use on the waterline. It was tested and approved by ophthalmologists to ensure it is also safe and effective for tightlining along your upper and lower inner lash line.
How long does it last
Our Infinity Waterproof Eyeliner has a shelf life of 24 months and lasts about 2-3 months depending on how often you are using it! 


Which side is for application and which side is the smudge tip?
Our Infinity Waterproof Eyeliner has two ends. One end has a long turquoise cap - this is the end with your eyeliner underneath. Simply pull on the cap to reveal your eyeliner. The other end has a small clear cap with a smudge tip applicator hiding underneath. This applicator has no color and instead it can be used after you have applied your eyeliner to smudge and soften your eyeliner look. It's a great tool to use when creating a smokey eye look!


Why did you come out with Alondra when there's already Giuliana?
We love listening to our #ThriveCausemetics Family and have received feedback that our Giuliana shade was not as intensely pigmented as our other shades. We always want to give our customers the very best, so we created a new purple-toned shade with an even better color payoff! Our new-and-improved shade Alondra will take Giuliana's place in our collection.
Take a peek at our video showcasing how to apply our Infinity Waterproof Eyeliner: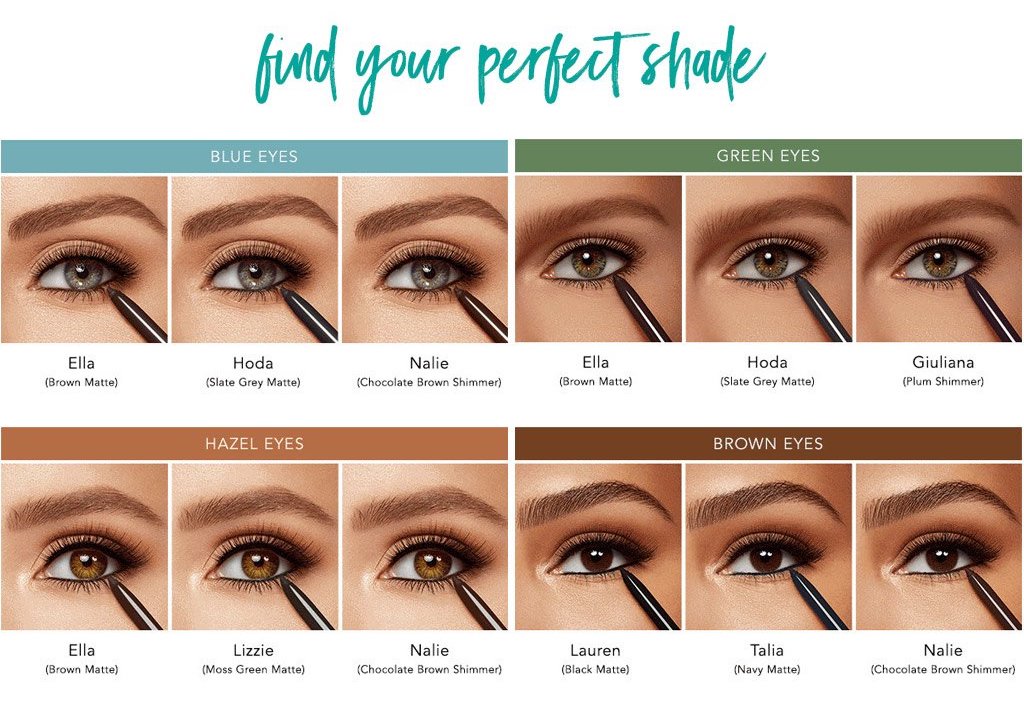 Need help finding the right shade for you? We love helping you find the perfect shades and products! We have a team of Beauty Advisors available from 7am-7pm PST, 7 days a week. We can't wait to hear from you soon!

Text: +1 (437) 747-7933

*Don't forget to share a recent selfie with us and the product you are interested in, so we're able to make a customized recommendation!